Learning English via email introduction
Want your personal English language coach? email and name below and start practicing and improving your English with me today for free.
Here is what you get in a nutshell:
You will get an answer to any question within a few hours, sometimes immediately.
Individual training program just for your needs.
Help with homework or preparation for any language exam
Help with writing your essay or business report or prepare presentation
Meet Your Coach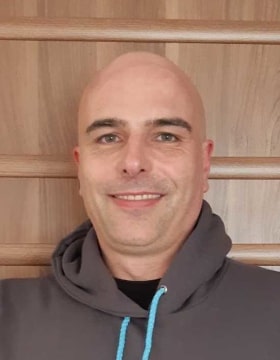 Torsten Daerr
My name is Torsten Daerr and I've been helping people like you improve their language skills since 1998. You can benefit from my experiences, ideas and contacts. Sure, you are already receiving lots of emails, Whatsapp and Facebook messages, you have apps installed on your phone you can learn English with. If you want to find out more about me and my approach to learning languages, you might want to google "english for winners" and take a look at the program. So, why sign up for yet another email newsletter? Well, I will listen to you and answer you personally. You can ask me any question, you will always receive an answer from me and not a computer program or app.
First week is absolutely free 😇! If you want to try just fill the contact form below
Anything you need help with?
Just send me an email and I will respond. I can write to you in any of these three languages : English, Russian, German